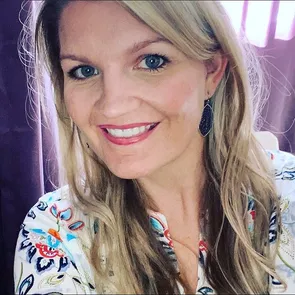 Dr. Nicole Dolan is a holistic psychologist practicing on the Central Coast of California. Nicole holds a PhD in Depth Psychology and a Master's degree in Counseling Psychology. She currently runs three office locations, provides clinical supervision, and is authoring her first book. Nicole is also the owner and director of Sacred Path - a holistic non-profit for counseling and wellness.
As a clinical practitioner, my background and work is holistic in that I work with and integrate mind, body, and soul. I follow a medical model when necessary and yet, once we get to the heart of the matter, the question becomes: What does the Soul want? I am passionate about the work of discovering the Self. I believe that trauma is often our greatest catalyst for transformation. I see meaning in every aspect of life and I value all relationships as vehicles for spiritual growth.
While I hold this meaningful perspective, it does not escape me that as trauma survivors and people suffering in the state of today, we do not always start there. The process of one finding who they truly are and stepping into their own light and spiritual growth really only begins after the crises have been stabilized and the traumas have begun their release from the body. My ultimate goal with my clients is to far pass surviving. I want them to thrive. Mentally. Emotionally. Spiritually.
The areas in which my work is most valuable are:
Attachment & Abandonment Trauma - Couples Work and or Individual work based on previous attachment histories.
PTSD - I work a lot with PTSD after sexual trauma and have experience with veterans as well.
Trauma (specifically) - Mental, Physical, and or Sexual abuse.
Neurodiversity in Children - Adhd, OCD, ASD, SPD
Narcissistic Abuse - Guiding the Empath on the Journey of Healing and Reclaiming.
Relational Conflict - Couples Issues, Heartbreak, Divorce, Endings & New Beginnings.
Motherhood - Crossing the Threshold from Postpartum to Mother and Everything in Between.
Spiritual Growth - Reintegration, Transformation, Individuation.
Grief & Loss - Actual physical loss and or losses experienced in life along the way.
Energy Medicine - Light and Somatic Healing Work